Shann Cranford
Shann Cranford has been riding horses since she was 9 and has been training horses since she started her own horse, Phantom Trick (Tino) when she was just 13. She has successfully campaigned horses to year end awards in the hunter, jumper, and equitation rings.
Shann attended Texas A&M University where she graduated magna cum laude with a degree in Animal Science and Biomedical Science. Following graduation, she has been on staff at hunter/jumper barns in the Houston and DFW areas. She currently serves as the Vice President of the Dallas Hunter Jumper Scholarship Circuit and is a member of NTHJC, THJA, USEF, and USHJA.
Shann emphasizes professionalism and horsemanship as foundations for creating a safe, fun environment for learning and development. She particularly enjoys seeing her students and young horses progress through the ranks and achieve their own measures of success.
Leslie Haase
Bio to come...
Jessica Henn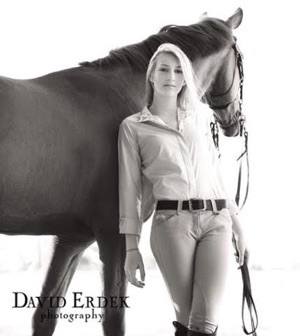 Jessica's passion for horses took off when she began riding at the age of seven. She trained under Britt McCormick during the last four years of her junior career where she learned the ins and outs of the industry as well as took up a working student position. Jessica has been successful in the hunter, equitation and jumper rings throughout the country.
Jessica places emphasis on mastering the basics, and having fun while doing so. She loves watching as riders challenge themselves to become the best riders they can be.
Jessica graduated from Spring Creek Academy in 2016, jumping straight into her professional career.